Upcycling or refashioning is the process of making new fashions out of post-consumer garments and accessories. Eco-friendly sewing! This collection of tips includes 15 tips in a mix of categories:
Getting ready for refashioning / upcycle sewing
Tools for upcycling
Refashioning techniques
Small projects/gifts
Curious as to what upcycle / refashion sewing means? We've got you covered.
Already experienced in upcycling? Add new techniques to your toolbox!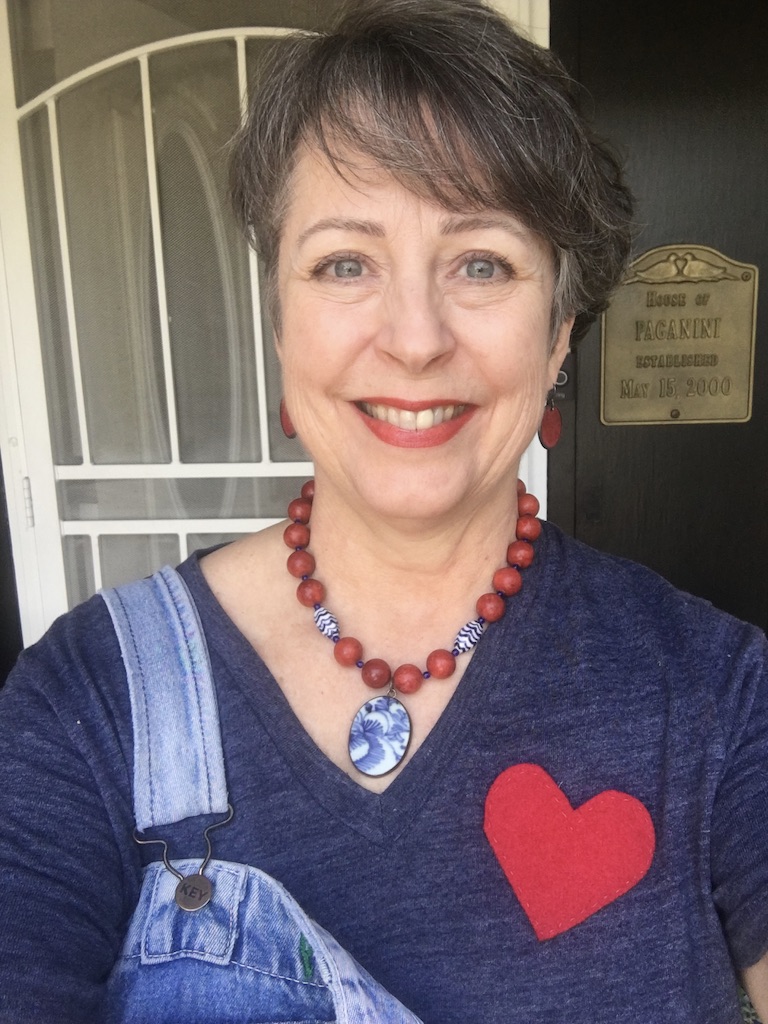 Michelle Paganini, designer and owner of Paganoonoo
Hi, I'm Michelle Paganini. Upcycle sewing instruction is my dream job! Refashioning clothing is rewarding and the creative possibilities are endless. I'm thrilled to share fun and practical things you can do as a refashioner / upcycler.
I founded Paganoonoo to support home sewists in successfully upcycling fashion. This free course is an introduction to content and my style of teaching. Enjoy!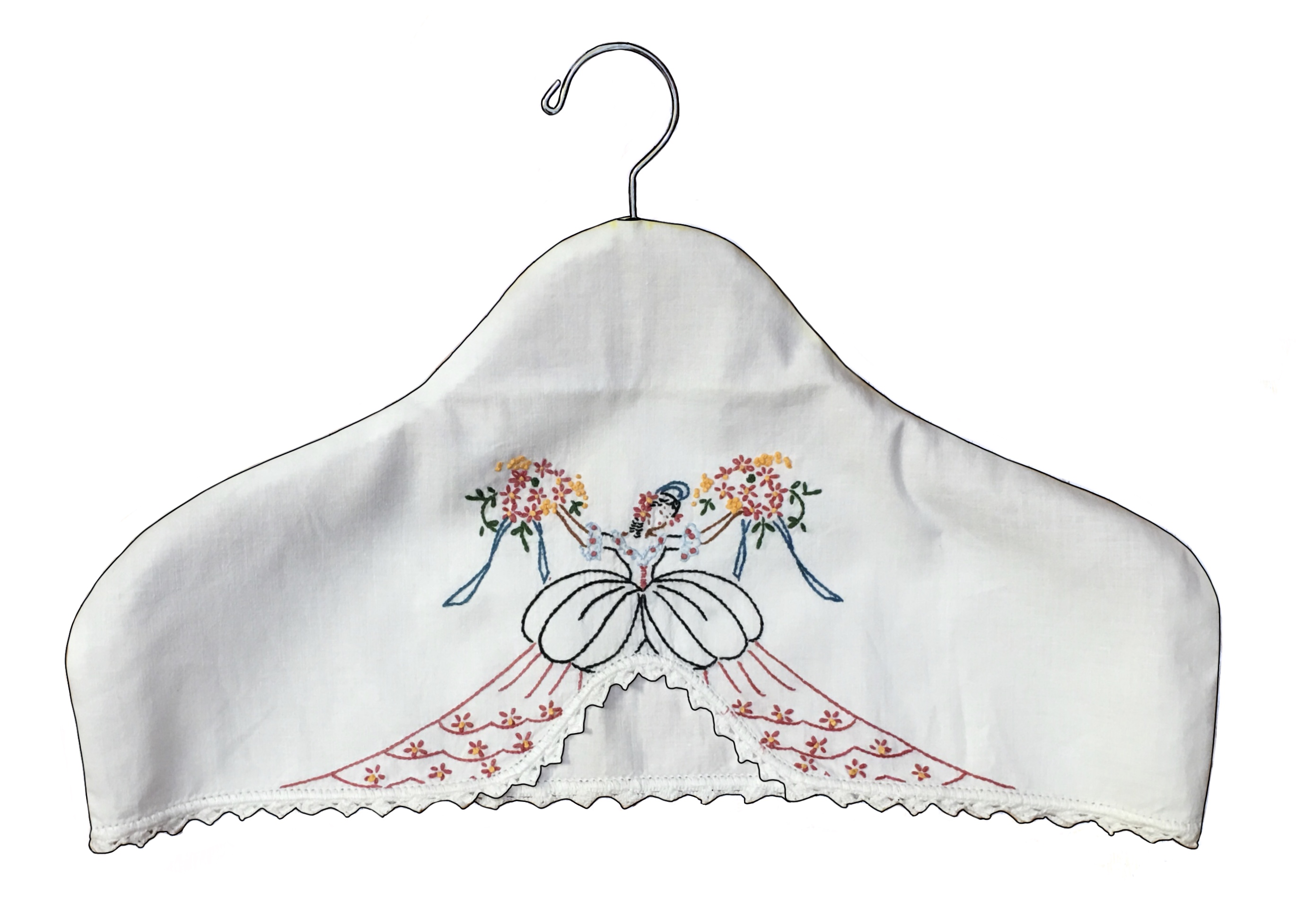 Make Vintage Linen Gifts!
Find ways to put beautiful vintage linens into everyday use with practical projects. Celebrate the beautiful work of the women who came before us!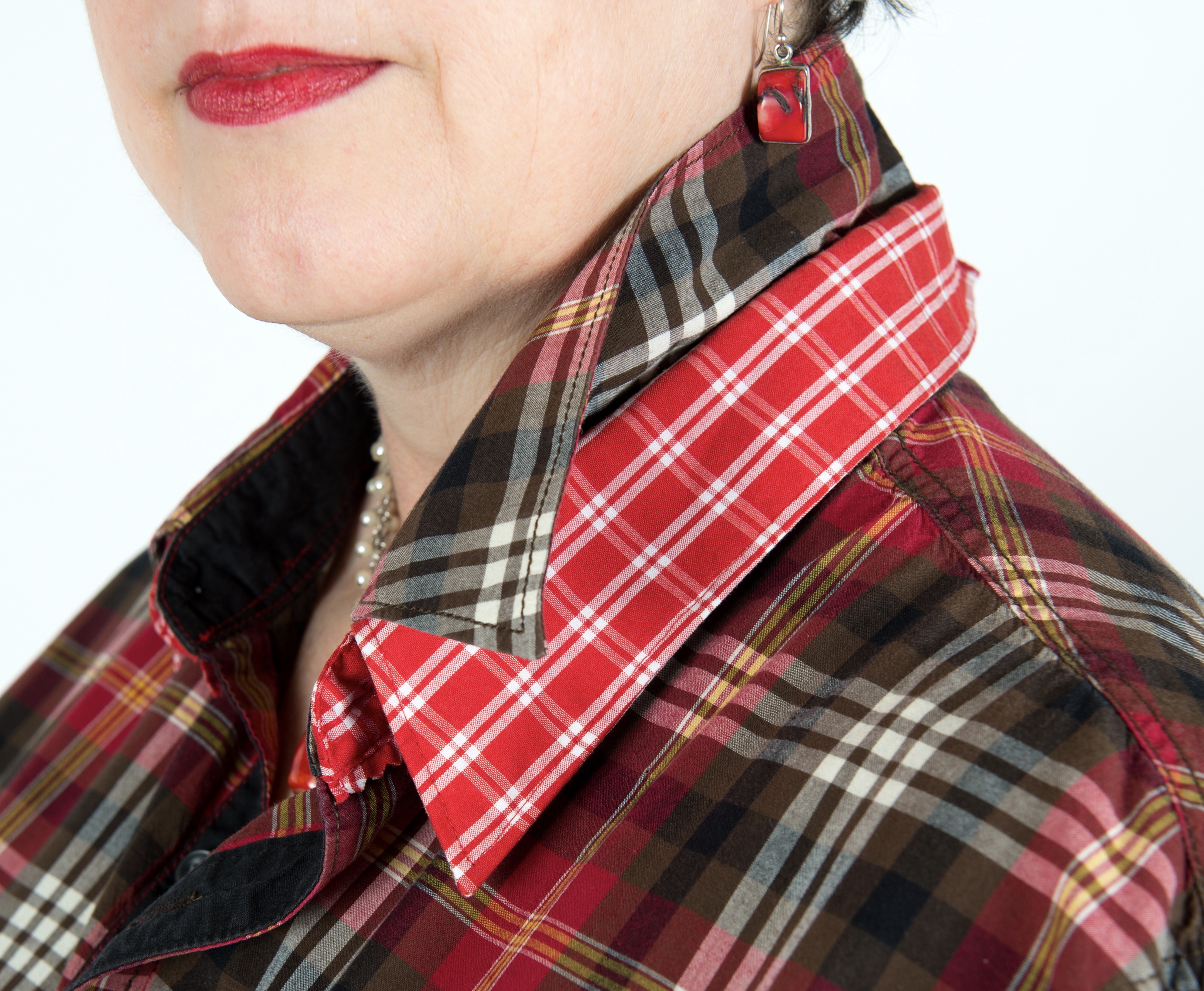 Instant Flair!
Add a Double Collar
Adding a double collar to a dress shirt gives instant flair. Harvest a collar from a dress shirt and add it to another - join Michelle to see how.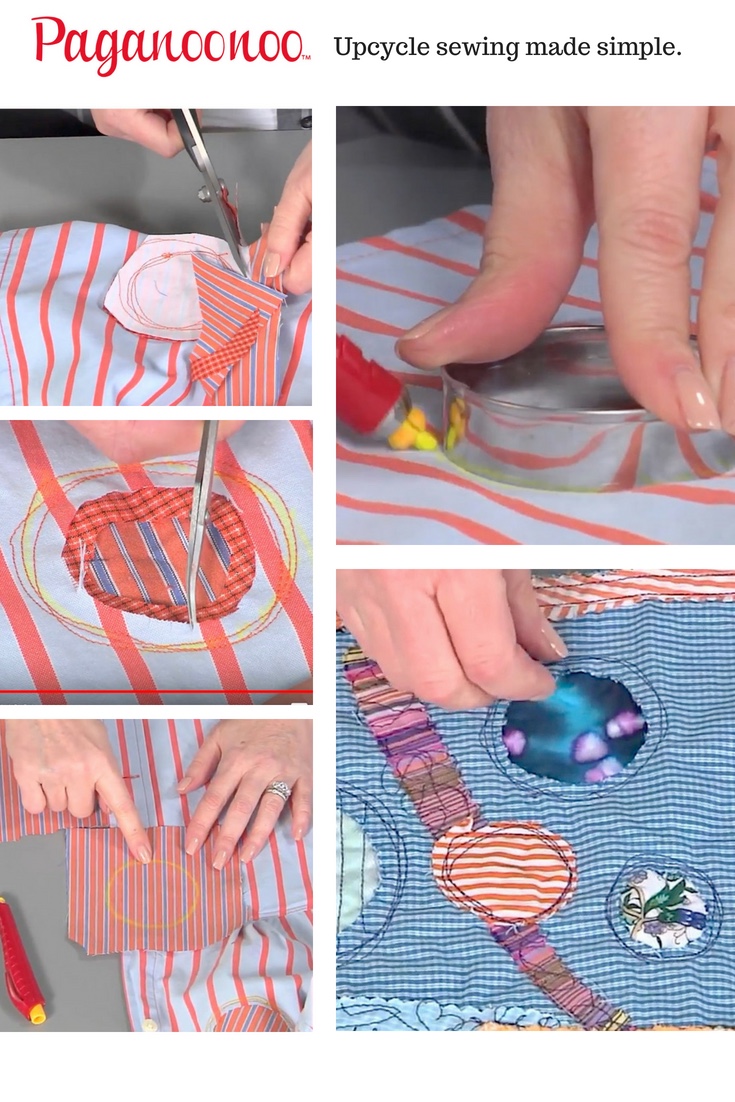 Embellish Your Garments With Reverse Applique
Upgrading your garment may be a simple as adding reverse applique. Join Michelle in making single and double reverse applique circles framed with free-form stitching.